On the 5/2/14 Microsoft has introduce the System Center 2012 R2 Techday,  the day started with high brief of the new features of R2 (By Debora Manor), after that a lectures about New Monitoring operations with Operations Manager 2012 R2 (by Yaniv Smulevici), Extend your skills with System Center Configuration Manager 2012 R2  (by Kobi Levi), IasS & PaaS private Cloud with Azure Pack (By Memi Lavi) and Service Management Automation (SMA) with Orchestrator & Azure Pack (By me – Sharon Abarbanel).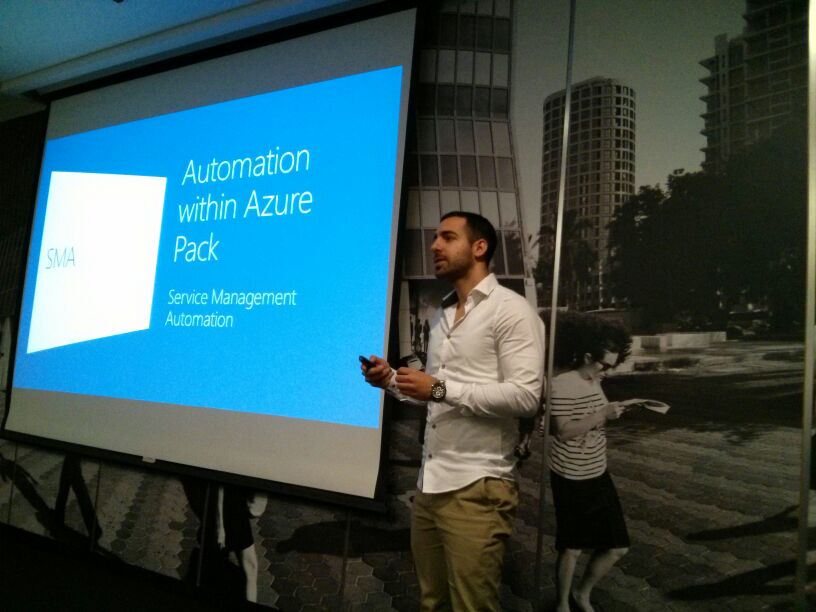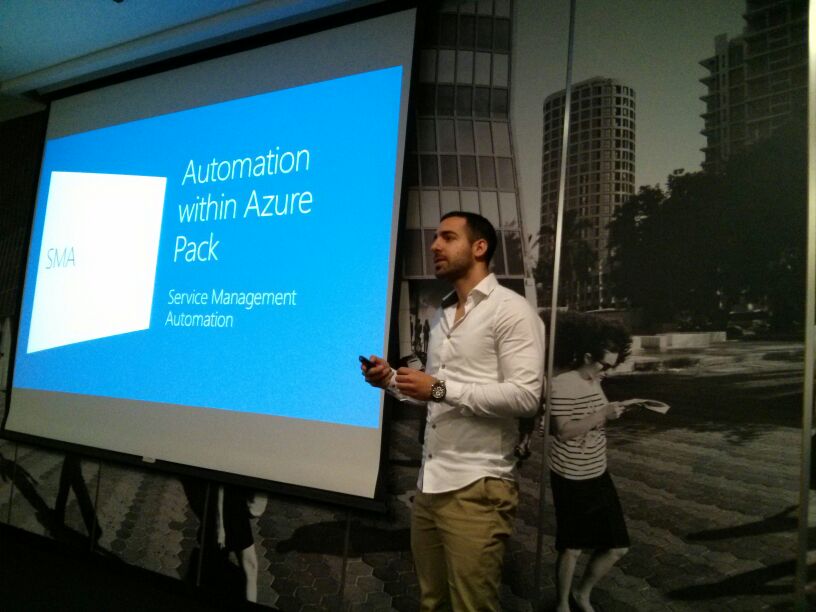 My lecture focused on two main capabilities of Orchestrator and it's integration with Azure Pack, the 1st one was the new feature called Service Management Automation (SMA) and the second was the Automation by integrating Service Manager Self Service Portal with Orchestrator (I know its not new feature but I feel its not getting the right promotion here in IL).
So I reviewed the new things and updates in Orchestrator R2 and started focusing in the SMA and its architecture and capabilities…
For the SMA part I split the demonstration to four parts:
1st SMA Runbook created an Azure Pack's user (locally)
2nd SMA Runbook invoked Orchestrator Runbook which created the same user in AD
3rd SMA Runbook called these both runbooks to show I call nested runbooks.
Demo of hooking SMA runbooks by VM automation triggering (SPF was configured)
For the Service Manager integration, I have triggered an Orchestarto's runbook by SCSM Self Service Portal form (based on SharePoint).
Well… that's it 🙂