A month ago I had a scenario of failed reporting services migration, the migrated DB couldn't be used with OpsMgr anymore after the migration so RsetSRS tool had to be run. the result was a great new working SRS but.. without all the RDLs the costumer had before…
With no working backups and no reports managed by Management Packs we faced a problem, how to get all the "home made" reports… Google had no solution for me so I decided to develop some useful tool which can export RDL's from mounted DB.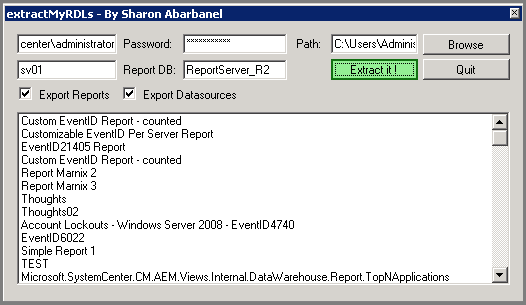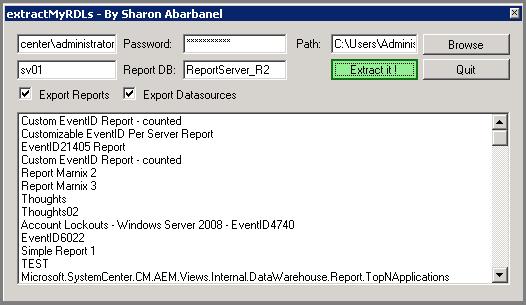 I use it as part of my extra backup plan for the moment that something goes wrong.
Enjoy it. if you find any bugs… feel free to Email me.
Btw, .Net Framework 4 is a prerequisite.
[ Download ]